A Historical Perspective
The Mennonite farmers that first settled in Linden in the mid 1930's brought a sense of optimism, a work ethic and a rich cultural and spiritual tradition that still exists today. It was this spirit that led to the founding of a cheese factory in the Depression era that gained national status for its quality cheese. Shortly after that venture, an equally successful trading Co-op was founded. These early experiences set the tone of co-operation, combined with hard work that is still an important part of Linden's business community today.
Linden was incorporated into a village in 1964 with 264 residents. This has more than tripled today. Over the years new business and new residents have continued to move in and enjoy all the benefits and natural beauty that Linden has to offer.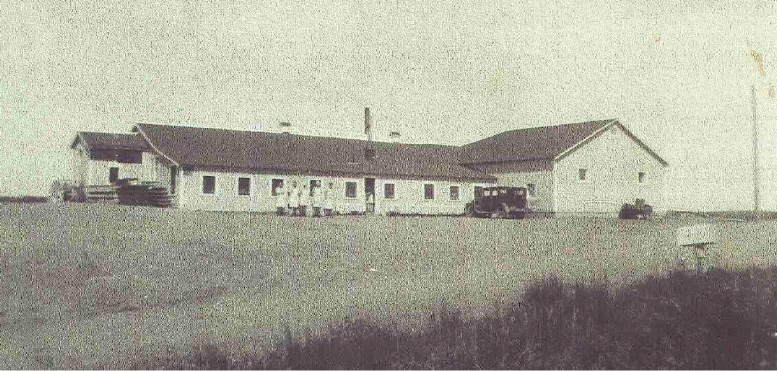 Seniors
Linden is home to a growing senior population and has developed private and public services to accommodate these people.
Business Community
Linden is a village known for its entrepreneurs. This business community offers everything from a furniture store to a flower shop.  In between you can find a grocery store, two restaurants, including "Country Cousins", famous for its peanut butter pie and a convenience store.  Linden is an industrious community and you will enjoy the diversity it has. If you want to shop big time, Cross Iron Mills is less than an hour away.
Churches
The Mennonites founded Linden and their influence is still here today. The Mennonite Brethren Church and the Alliance Church service Linden. The Church of God in Christ Mennonite is located two miles east of town.
Local Government
Linden is governed under the Municipal Government Act. An elected mayor and council along with a salaried administrator, office staff and outside workers maintain this thriving village. Linden is known for its ability to attract new diverse businesses. This is due in part to the pro-business stance of the Council who work very hard to facilitate the needs of businesses and residents alike.
A Place for your Family
Linden is a place for families. Imagine being free to let your kids explore the natural coulee that bisects Linden. An area filled with deer, coyote, Canada  geese, wild flowers, and a stocked trout pond. Your children will be raised in an  environment free from violence; a place where they can feel safe and you can relax. A throwback to your childhood, when kids would be outside until the streetlights came on. The parents didn't worry about their kids, because they knew their neighbors.